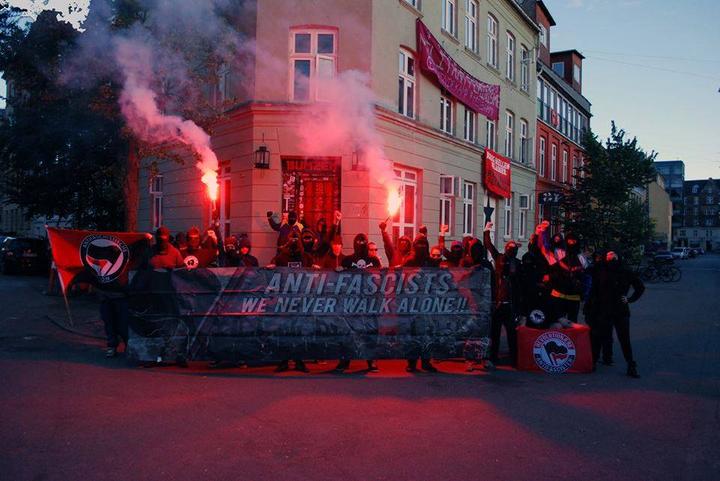 2017-08-14
Revolutionary Antifascists solidarity message
Yesterday an activist and comrade was brutally murdered by fascists in Charlottesville and several were badly injured. We stand in absolute, unconditional solidarity with the family of Heather Heyer as well as anyone hurt or otherwise affected by the attacks, while resisting the rising fascist movement. We want to let our comrades in the US know that you have our full support and we urge you to further intensify the struggle against fascists - no matter if they call themselves politicians, police officers or 'alt-right'.
Across the world fascist movements are rising, reinvigorated by the crisis of capitalism and we must do everything in our power to prevent them from organising. We encourage comrades everywhere to strike with determination whenever the right attempts to organise. Attack them before they can even meet up, on the way to their rallies. This murderous escalation is shocking and fills us with horror but we will not be paralyzed with fear. On the contrary, this is a testimony to the neccesity of antifascism as self-defense.
Get organized and remember to take care of each other in the wake of these horrible events.
AN ATTACK ON ONE IS AN ATTACK ON ALL OF US
UNITED WE STAND, DIVIDED WE FALL
¡NO PASARAN!
Love and solidarity,
from antifascists of Copenhagen
Revolutionære Antifascister