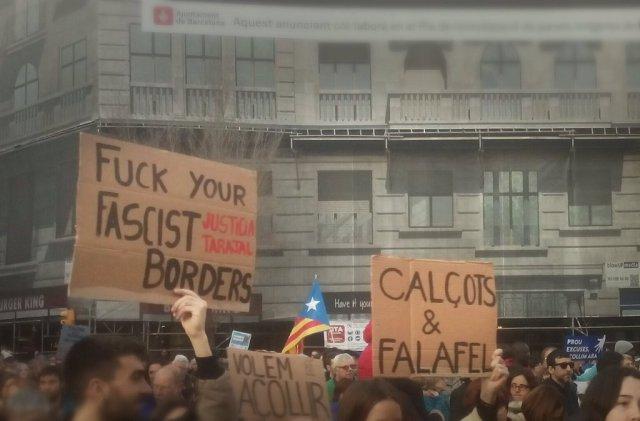 2017-02-19
Hundreds of Thousands Chanted "Open The Borders!" in Barcelona
Up to 300.000 people (according to organisers) took the streets of Barcelona yesterday. Police authorities estimated that about 160.000 people joined the protests. The huge demonstration demanded from the government in Madrid to immediately meet its pledge to take in thousands of refugees. People were mobilised with the slogan volem acollir ("We want to welcome them" in Catalan).
Written by Riot Turtle
Marchers were carrying placards and banners- many in the Catalan language – accussing the Madrid government of dragging its feet over the issue. Protesters say it has not honoured its pledge made in 2015 to allow more than 17,000 refugees into Spain within two years. Over that time, the Spanish state has accepted only about 1,100 refugees.
The rally, organised by a group calling itself Casa Nostra Casa Vostra (Our home is your home), finished at the Mediterranean coast in Barcelona – a symbolic location given the more than 5,000 refugees who lost their lives trying to cross the sea last year alone.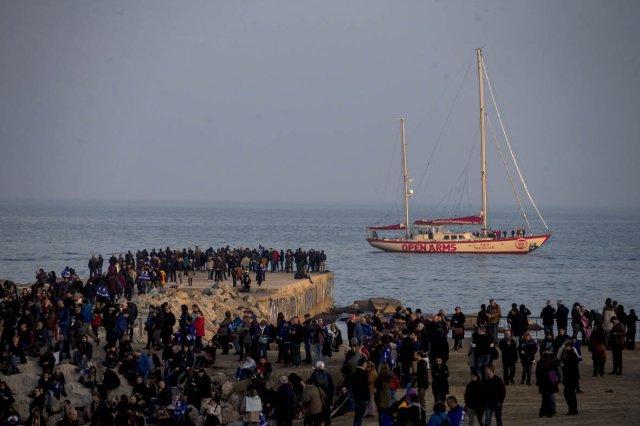 Many protesters chanted "Open the borders!" and oppose European border closures that left thousands of refugees trapped in Greece, Serbia and Italy. Another demand of the protesters are equal rights for refugees and migrants.
As a part of the Enough is Enough team supported refugees in Greece and Serbia earlier this month, we already noticed that many of the activists who are supporting refugees on the so-called Balkan route were, apart from other countries, coming from Catalunya, Basque country and other parts of Spain. Some Basque and Catalonian activists even challenged EU border closures by acts of civil disobedience and were arrested in Greece.
Yesterdays mass demonstration for the rights of refugees can be seen as an encouraging sign that more and more people are opposing European border closures and willing to join protests against the inhumane and racist policies against refugees of many EU governments. Earlier this month several German states decided to stop deportations of Afghan refugees to the war torn country after massive protests in airports and in front of state parliaments.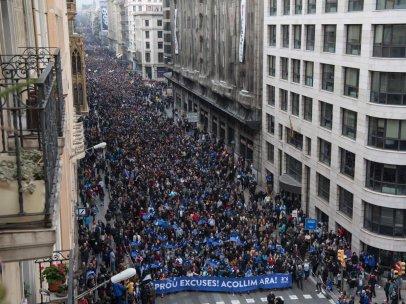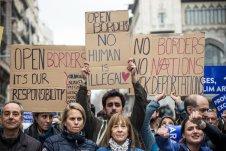 Enough is enough
Länk: https://enoughisenough14.org/2017/02/19/volemacollir-hundreds-of-thousands-chanted-open-the-borders-in-barcelona/