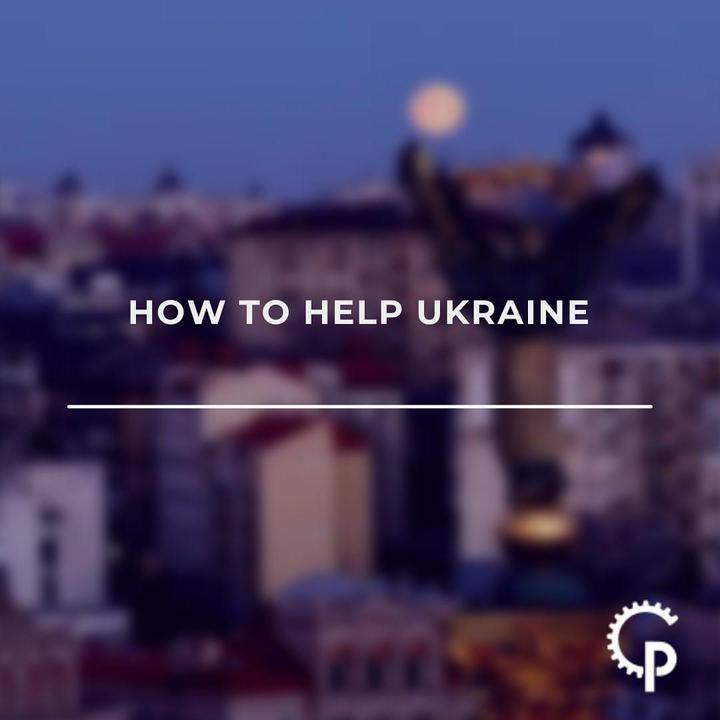 2022-02-25
How To Help Ukraine
Here is a list of different organizations and charities which work to help Ukrainians in their anti-imperial war against Russia:
The Social Movement — The Social Movement is a left-wing public organization. The money donated to them will go to support refugees, civilians and also Ukrainian trade unions.
Their requisites:
For UAH
4246001000888754
Longo-Maï coop — this coop in Zakarpatia oblast is evacuating children from Vrubivka village in Luhansk oblast. They helped them for a long time and they even made a summer theater camp for them last year. Last week Vrubivka school was shelled by russian forces, so they are helping children to get to safety. They are ready to take in more refugees, considering the latest development in the Russo-Ukrainian conflict. Their requisites:
For UAH
4441114451067639 (Кошан В'ячеслав Антонійович, Монобанк)
For EUR:
Beneficiary
IBAN
UA 20 322001 00000 2620 6306 3111 62
Account No
26206306311162
Receiver
KOSHAN VIACHESLAV, 90440, Ukraine, reg. Zakarpatska, district. Khustskyi, town. Nyzhnie Selyshche, st. Tsentralna, build. 53
Account with Institution
Bank
JSC UNIVERSAL BANK
City
KYIV, UKRAINE
Swift code
UNJSUAUKXXX
@solidarnistinua — this is a newly created anarchist mutual aid org. Their mission statement is following:
"Hello! We are supporters of horizontal society, solidarity and cooperation from different cities of Ukraine. Today we have united in the volunteer project "Operation Solidarity" in order to jointly help all healthy forces of society to counteract imperialist aggression against our country. We plan to collect humanitarian aid and fundraising in favor of territorial defense fighters and in support of all grassroots initiatives that unite people in confronting a common threat. We also plan to help refugees, host social events and spread the practices of equal decision-making and direct democracy."
Their requisites:
UAH 5375 4141 1919 7571
EUR 5375 4199 0742 1968
USD 5375 4188 1104 6176
BTC (Coin)
16ua3DjuQSoGHBy8BsVCKsPEnu62RBzuhK
ETH/XMR (erc20)
0x2c585f9aD8CB4BeEc4Eec685B71dC11893cec524
BNB (bep20)
0x2c585f9aD8CB4BeEc4Eec685B71dC11893cec524
@solidarnistinua — their Telegram channel #ukraine #war
Ukrainian Comrades