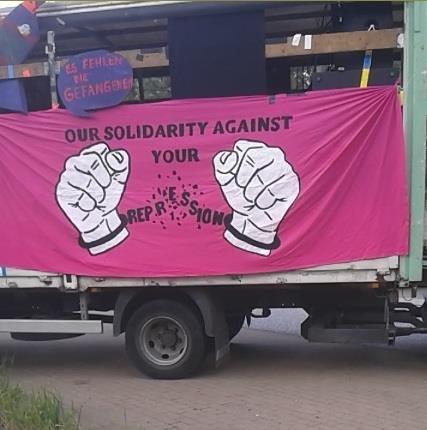 2018-05-13
German state delivers lists with 24 #G20 "suspects" to 15 European countries
According to dutch mainstream daily newspaper "Algemeen Dagblad" the German state delivered lists with 24 G20 "suspects" to 15 European countries and asked these European states for assistence.
The fifteen countries have been asked to help identify suspected "rioters". Some of the 24 people the German state is searching are minors.
Although cops from other states were also deployed in Hamburg, "Algemeen Dagblad" doesn't say if there are cops among the people who are searched for by German authorities. Weeks before the first stone was thrown cops in Hamburg again and again violently attacked people.
Enough is enough
Länk: https://enoughisenough14.org/2018/05/13/nog20-german-state-delivers-lists-with-24-g20-suspects-to-15-european-countries/