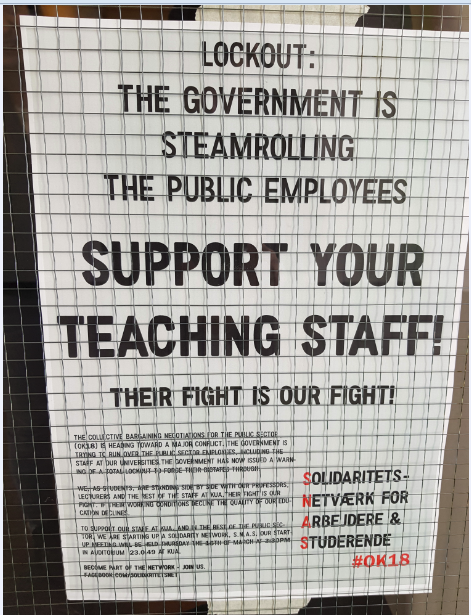 2018-03-20
​Solidarity with all public servants in Denmark who are threatened by the state either with severe austerity or a lock-out!
Public sector workers in Denmark are not allowed to take holiday during industrial conflicts, a situation that looks an increasing likely reality in the near future.
With a deal on new terms for public sector workers in Denmark yet to be reached, industrial action in the form of a strike or retaliatory 'lockout' looks likely to hit public services in the country.
The contract (overenskomst in Danish) affects people employed by the Danish state, regional authorities and in municipalities.
Negotiations between those authorities and trade unions have hit several obstacles in recent days. Should a solution not be found, strike or 'lockout' - a temporary denial of employment by the public sector authorities as a response to the dispute - is a possible outcome.
Struggle against austerity, struggle against state authority, struggle for dignity everywhere!
teacher