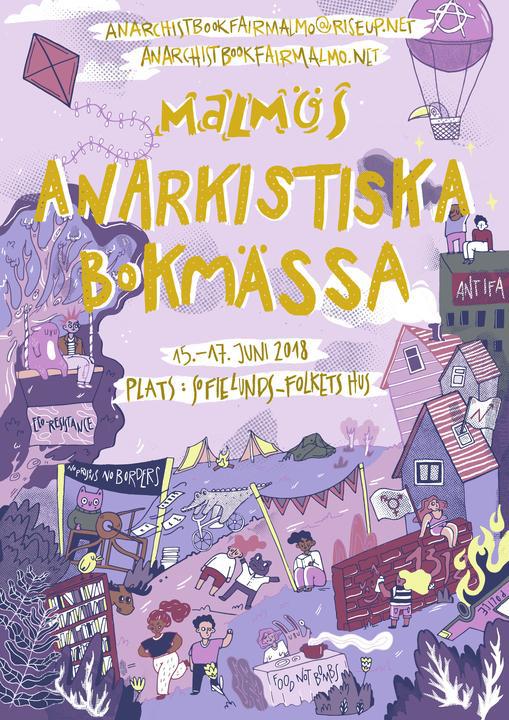 2018-06-08
Malmö's anarchist book fair: preliminary schedule
A preliminary schedule is here!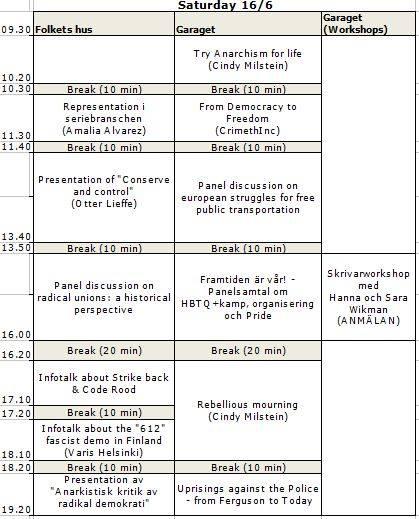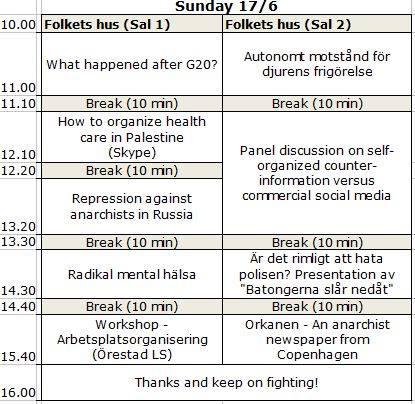 Three days packed with interesting talks, panel discussions, workshops, performances, 30 book tables and I don´t know how many books...!
For more detailed information about the the talks look at what has been posted here before or take a look at our homepage (https://anarchistbookfairmalmo.net/program.html). If you can´t find, keep an eye open and we will soon post it.
Please note that in almost every hour there is a talk in English.
Here is the event for Friday the 15th: https://www.facebook.com/events/215322582587215/
Malmö's anarchist book fair