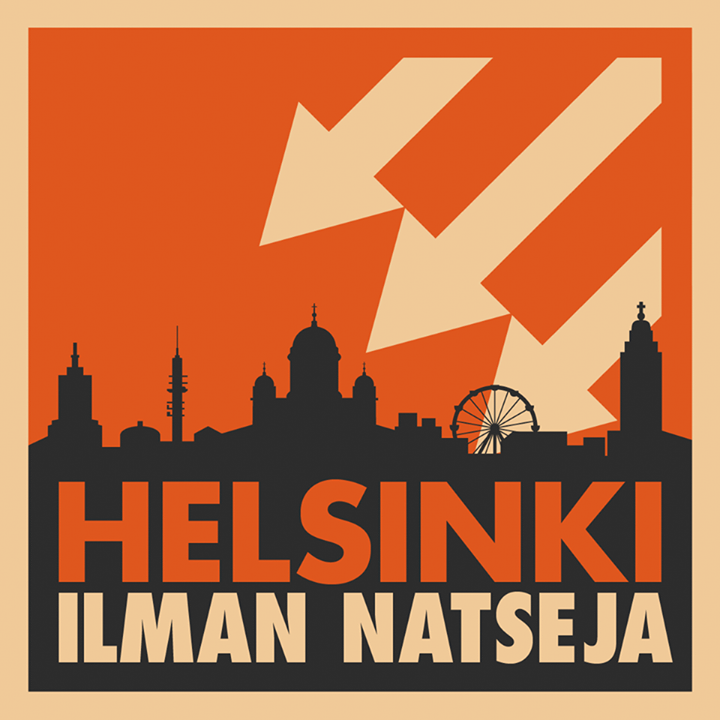 2017-11-18
Helsinki without nazis -demonstration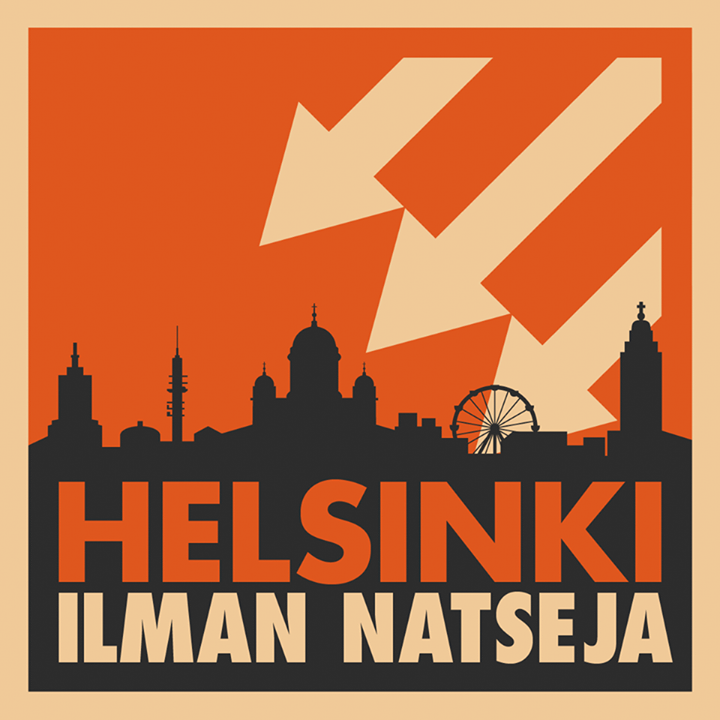 No far-right on the streets of Helsinki!

On independence day 6.12. this year there will be multiple far-right events in Helsinki. The 612 torch-lit march is once again gathering far-right operatives to march for the organizing parties' political goals. The Nordic Resistance Movement (NRM), who are currently waiting for the court ruling of their disbandment, are anonymously organizing a nordic nazi march similar to last year's event. The NRM aims to violently limit the freedom of speech of anyone who opposes them, as well as decline the human rights of the groups that they hate. In september 2016, NRM activist Jesse Torniainen assaulted a passerby who criticized the organization with fatal consequences during their demonstration.
Even though the 612 march aims to present itself as moderately patriotic, there are various far-right and fascist coordinators working behind the curtains. According to Esa Holappa, the founder and former leader of the NRM's Finnish branch, the NRM took initiative in organizing the first 612 march in 2014. The 612.fi vice-chairman Jari-Pekka Marin also had no qualm about nazism last year, when he welcomed the nazis to march alongside other "patriots" with open arms. The event has routinely been fronted by Timo Hännikäinen who is the editor-in-chief of the fascist web publication Sarastus. He is infamous for his racist and misogynistic writings.
The 612 march is an attempt to establish a unified far-right front where the NRM, Sarastus, Suomen Sisu and the Finns Party can march together as equals. Finns Party councilman Teemu Lahtinen has been one of the organizers from the get-go, and last year the march was also attended by the leader of the Finns Party Youth. The NRM members joined them after their own march dressed in the organization's insignia.
Opposing far-right movements is the duty of everyone who values fundamental freedoms, equality and human dignity. Fascism and nazism are not opinions but an insult against humanity. Anti-fascism is a choice for humanity. That is why we're inviting everyone to the streets to stand up against the far-right this independence day!
Our demonstration doesn't intend to create a confrontation with the police, but to oppose fascism and nazism with a nonviolent protest.
We ask you not to bring political insignia, national flags or authoritarian symbols to the demonstration.
The demonstration is organized by A-ryhmä and the Left Youth of Helsinki.
The time and place of the meeting as well as the route through downtown Helsinki will be announced later.
Repentant leader, manslaughter and nazi march – Year 2016 for Finland's Nordic Resistance Movement
Finnish nazi group killed bypasser during their street event
Fascist and conservative views on gender
Punamusta